PADI Open Water Scuba Instructor
Hi my name is Jay and I'm an OWSI here at Dorset Diving.
I first got the bug for diving from my father, he would take me snorkelling off the beach in Bournemouth and we would try and touch the bottom and bring back up some sand, I think I was 6 or 7.
This was helped by a healthy appetite of Jacques Cousteau & The Man from Atlantis (Patrick Duffy).I always wanted to stay under the water for as long as I could.
I joined the Royal Marines and had 14+ years' service.
This was finally where I learned to dive in 1993.
I got a posting to Belize and I again joined the local dive club (BSAC) on the camp. I finally got to dive in some wonderful clear waters but still wanted to go deeper but with my qualification and the lack of instructors meant that this never happened. Until I meat a PADI Instructor he asked why I hadn't progressed my diving, so I explained that there wasn't any instructors around. He asked me if I wanted to go to see the Blue hole so I jumped at the chance and the following week I was diving the Blue Hole!

Since then I did some more courses and in 2009 I qualified as a PADI Open Water Scuba Instructor. The best feeling, I can say is watching someone take that first breath underwater and realising that you can breathe and then watching their eyes widen and a big smile on their face.
These days you can also find me at the Dorset Diving Services dive centre, where I work as a service technician from time to time.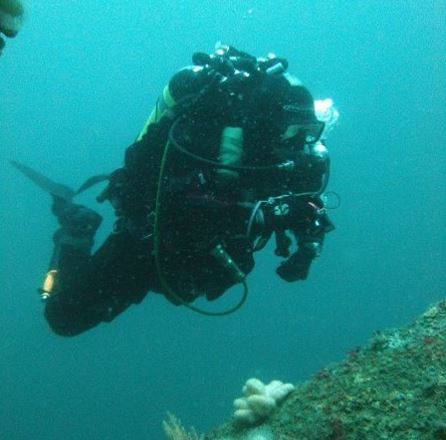 MY EXPERIENCES:
I've dived in many places around the world that include:
Florida
Taba
Elat
Egypt
Thailand
Seychelles
Madagascar
South Africa
Mauritius
Greece
Australia
Sri Lanka
And, of course, lots of UK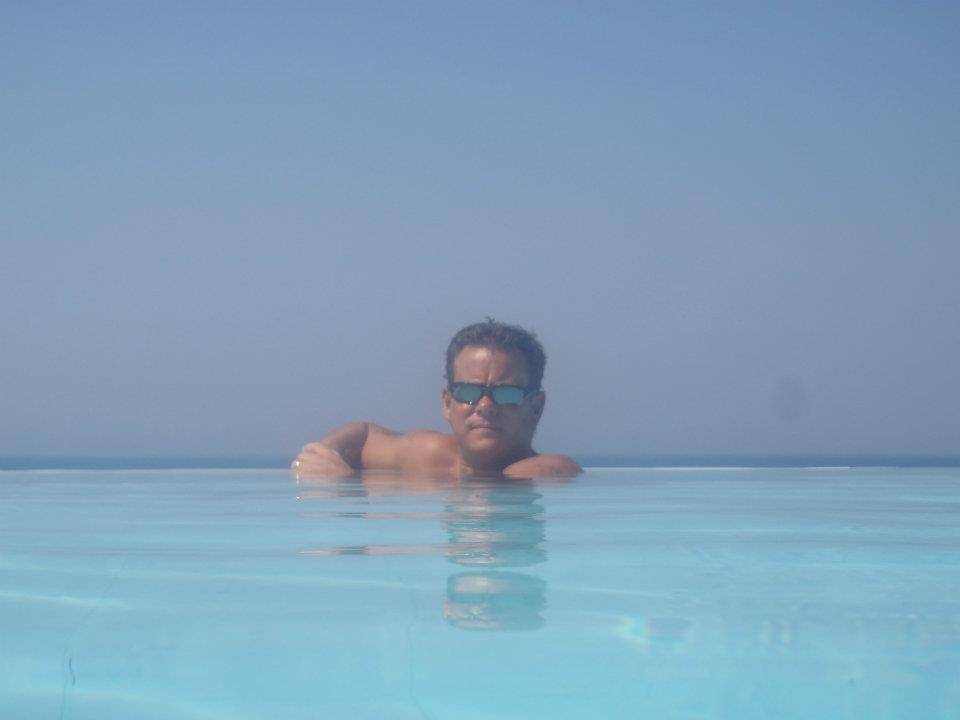 PADI Open Water Diver
PADI Advanced Open Water Diver
PADI Enriched Air Diver
PADI Emergency Oxygen Provider
PADI Rescue Diver
PADI Divemaster
PADI Assistant Instructor
BSAC Sport Diver
Medic First Aid
Tec Rec Trimix Blender
PADI Discover Scuba Diving
PADI Open Water Diver
PADI Advanced Open Water
PADI Re-Activate
PADI CPR/AED/First Aid Instructor
PADI Oxygen Provider
PADI Enriched Air
PADI Digital Underwater Photographer
PADI Equipment Specialist
PADI Night Diver
PADI Wreck Diver
PADI Deep Diver
PADI Drysuit Diver
You are in advanced mode.
You can turn it off in left sidebar. To use advanced options, you will need to enter your own Google Maps API Key.
Get Google API Key
25a Ringwood Road
Poole
Dorset
BH14 0RF
Phone: 01202 122006
Mobile: 07880 342515
Monday 09:00AM - 5:00PM
Tuesday 09:00AM - 5:00PM
Wednesday 09:00AM - 5:00PM
Thursday 09:00AM - 5:00PM
Friday 09:00AM - 5:00PM
Saturday 09:00AM - 5:00PM
Sunday - Gone Diving
FOLLOW DORSET DIVING SERVICES