Our most popular brand by far.....the fantastic XDEEP!
They've created their products by using the best of everything, including:
- Anti-bacterial coating
- Ultrasonic & HF welding
- Fabric laser cutting
- Electrochemical polishing & CNC edge bevelling
- Cordura 110dTEX & Nylon 440 dTEX
and much more!
And while we pretend to know what all of that is we can still certainly agree that they have a great range of Wings for single, twin and sidemount setups and with their customisable options it'll certainly help you stand out from the crowd and make it your very own!
From their ergonomic bolt snaps, frameless masks, bright DSMBs to their wing range of wings, you can order directly from us or pop into the shop and see what we have in stock.

Keep an eye out for their new regulator sets coming soon too!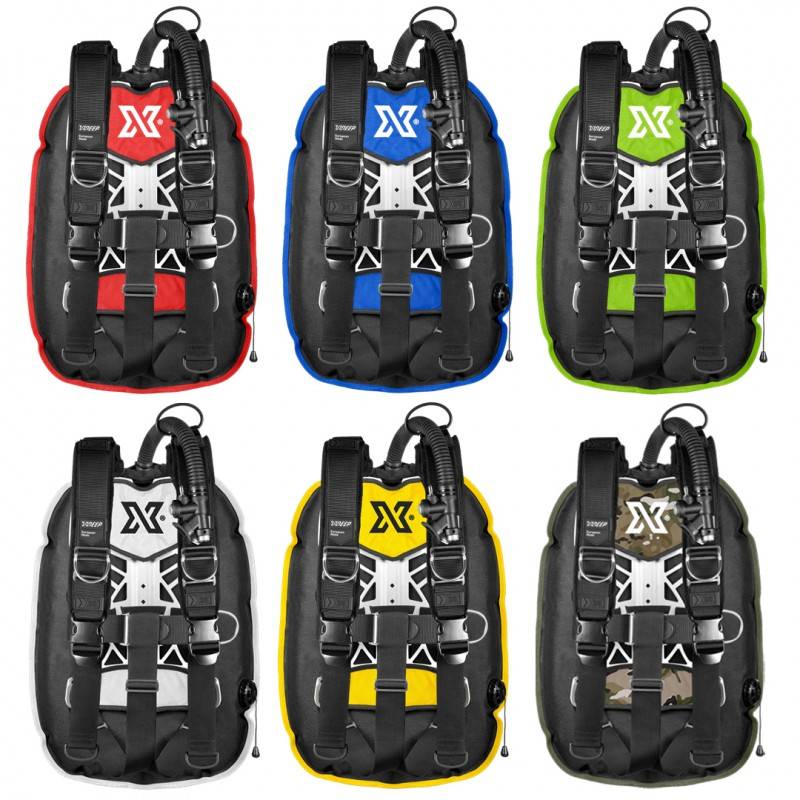 Apeks have a great range of Regulators, from lightweight holiday sets to higher-end shiny regulators. Tested worldwide by leading authorities on performance, they consistently top independent performace tests throughout the world, reflecting their commitment to investment in research & development.
You know you're in safe hands when they supply the likes of MOD, Coast Guard, Police Forces and Fire Services!
We also stock Aqualung diving masks, snorkels & fins, amongst other Apeks & Aqualung accessories.
Our school kit consists of Aqualung HD BCDs and APEKS XL4 regulator sets. You'll also notice some of our team members using the regulators and BCDs & wings. We also have trained Apeks and Aqualung technicians on site to deal with your servicing needs.
We can order any of their products which aren't stock which will be delivered within 7 working days.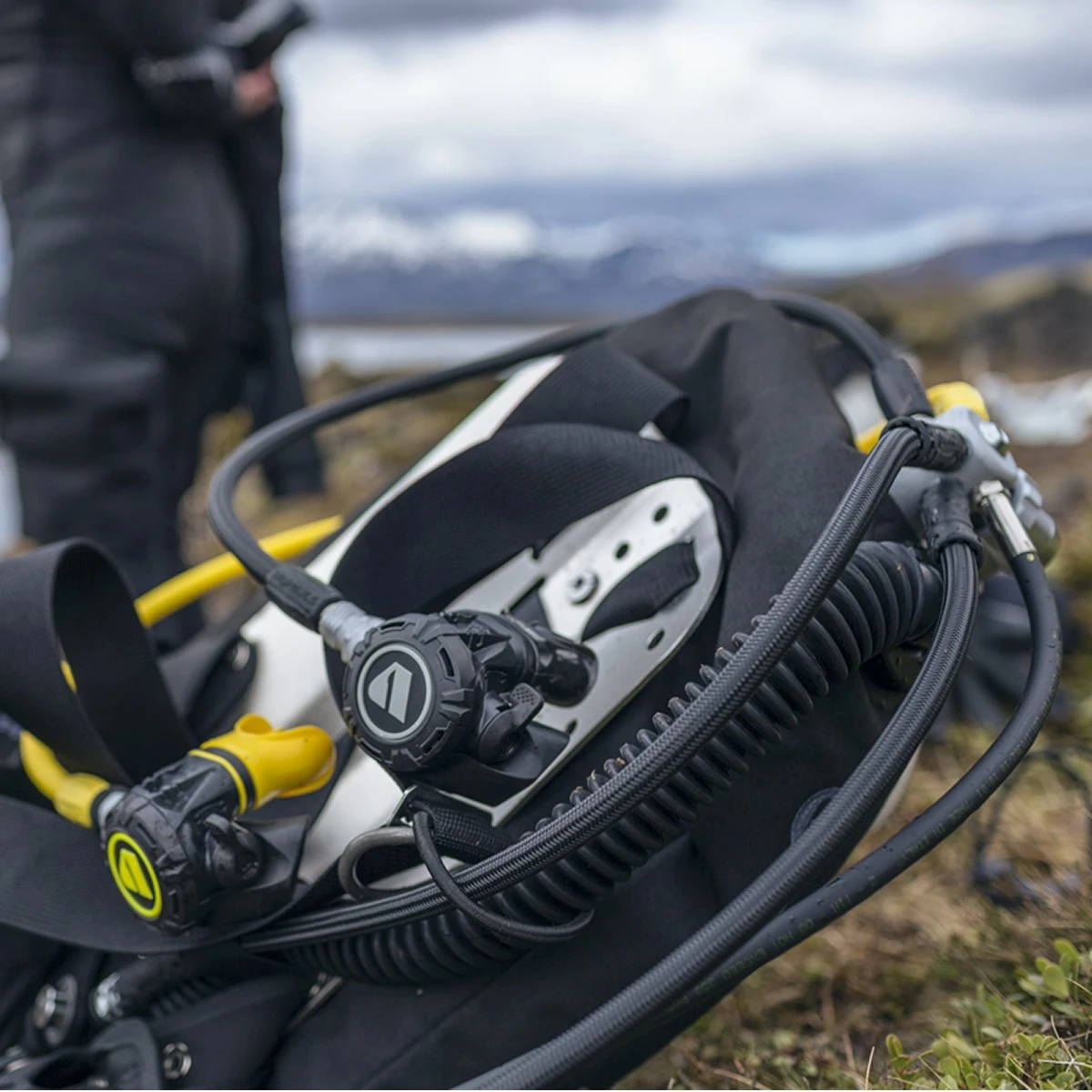 Fourth Element was setup by 2 avid divers selling high quality dive-orientated clothing. It progressed from there and now offers an abundance of clothing, wet suits, dry suits, luggage and more!
Their technical range focuses on principles of performance, innovation & function by using the latest fabric technologies.
Their great love of the ocean also reflects in their Ocean Positive range of items made from recycled ghost nets and other discarded waste.
As a Fourth Element dealer we stock a great range of their products, including their Ocean Positive range of rashguards, a great range of their lightweight & durrable bags and some accessories.
We can order any of their items for you that we don't stock and can get it into us within 2-3 working days.
Check out their great range of products on their website and let us know if you have any queries or want to order anything.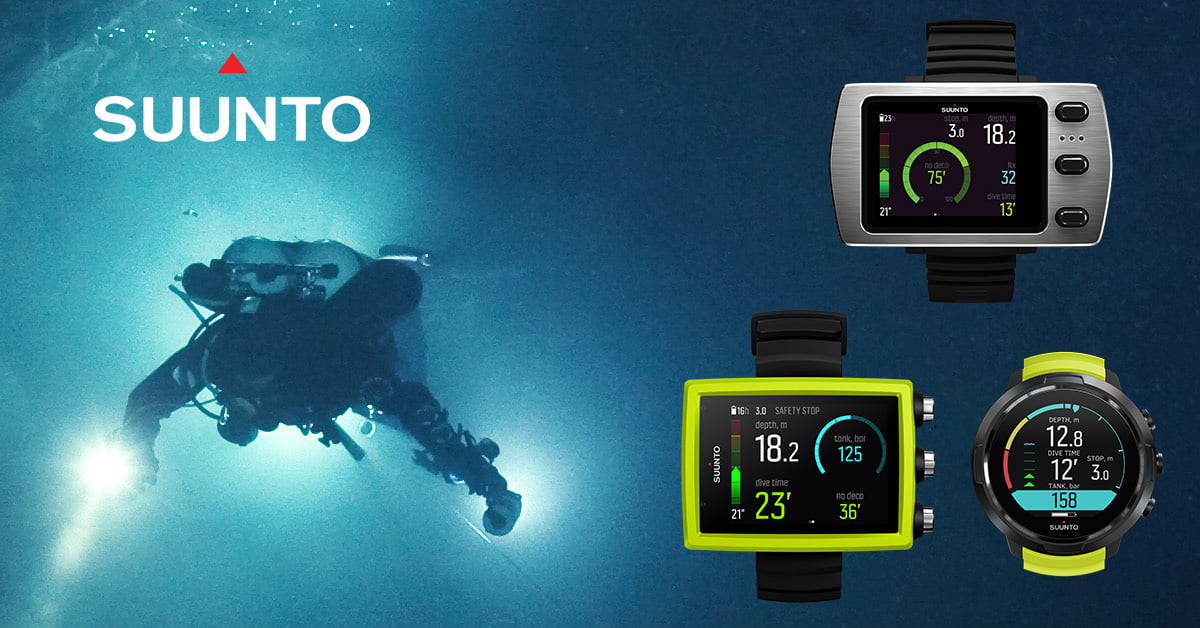 As an O'Three referral centre we can cater for your Dry Suit and Wet Suit needs.
O'Three are not only a great brand and have some great high quality products, but their customer service is fantastic!
This respected Dry Suit & Wet Suit manufacturer are an exceptional, established market leader putting quality neoprene innovation and service at the very core of everything they do.
Based fairly locally to us in Portland, it's only a short hop, skip and a jump away to go and have a browse and fitting for your new suit that'll last you a long time. You'll notice that all our team members wear not only an O'Three Dry Suit but also show off in their fashion apparel such as hoodies, Tee's and hats!
Pop in and see us to have a chat about your neoprene needs and we'll put you in touch with O'Three. Don't forget to mention us to the guys at O'Three that you know us ;)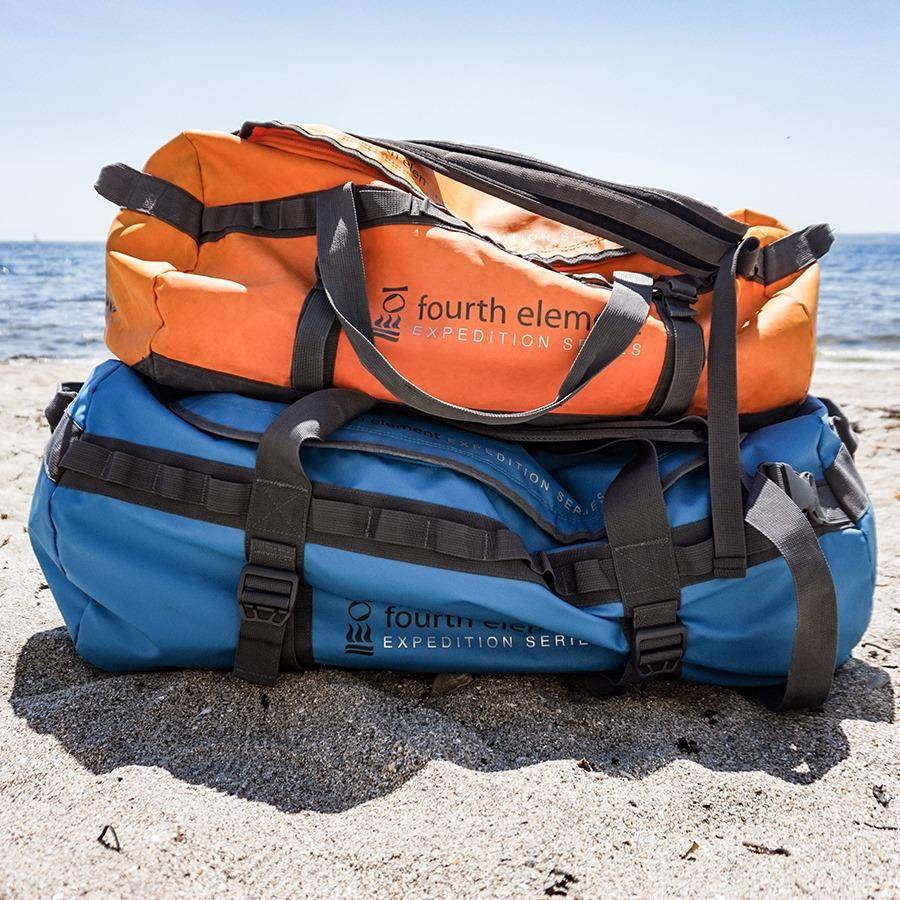 Suunto dive computers are trusted, functional and durable tools for all kinds of underwater adventures from the beginner to the advanced.
All products are extensively tested and made in Finland.
We stock our best selling range of computers (not to mention their pods and transmitters!) and have the full range available to order from with 1-2 working days delivery from order.
We also stock the Suunto Compass and can order other diving accessories for you.
We have Suunto EON Cores, D5s and Vypers to hire and try before you buy.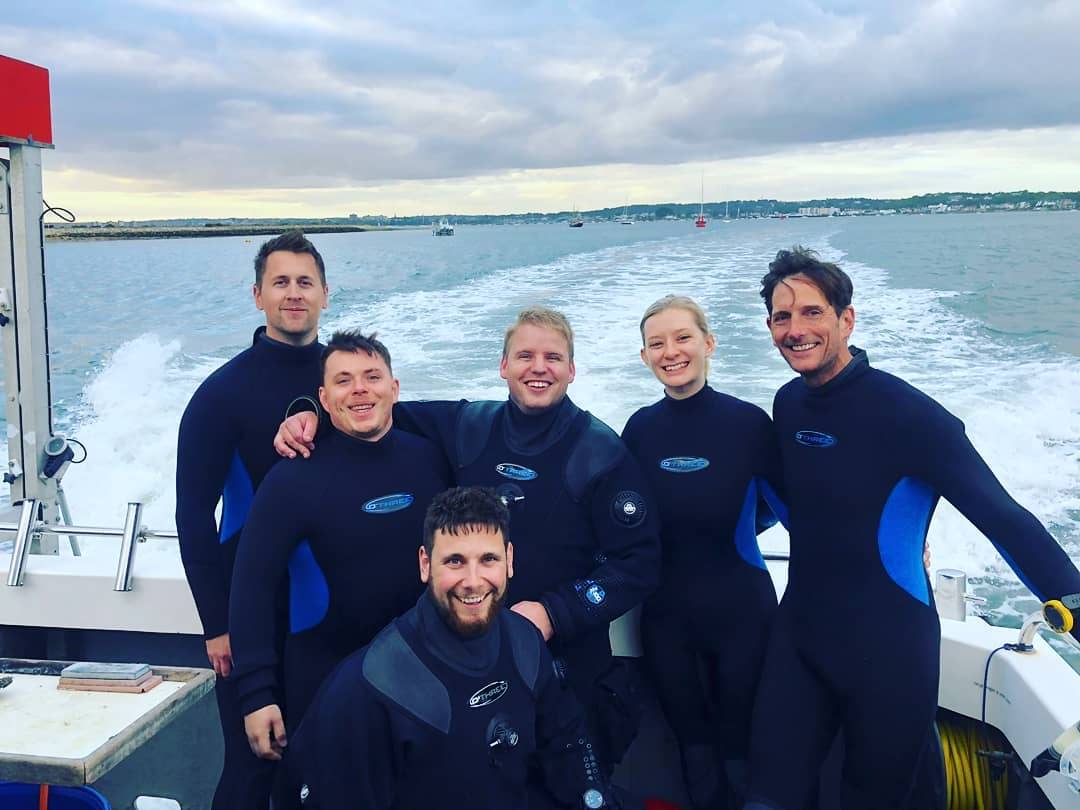 We also stock other accessories and items from the following brands:
- Nautilus Diving
- Miflex Hoses
- Beaver
- Gear Aid
- Northern Diver
- Akona
- Midland Diving Equipment
- Orca Torches
- PADI
- Mares
- Cressi
- Seac
Don't forget, always get in touch with us when you want something. We'll always do our best to get what you want and will do the best price we can on the bigger items.
You are in advanced mode.
You can turn it off in left sidebar. To use advanced options, you will need to enter your own Google Maps API Key.
Get Google API Key
25a Ringwood Road
Poole
Dorset
BH14 0RF
Phone: 01202 122006
Mobile: 07880 342515
Monday 09:00AM - 5:00PM
Tuesday 09:00AM - 5:00PM
Wednesday 09:00AM - 5:00PM
Thursday 09:00AM - 5:00PM
Friday 09:00AM - 5:00PM
Saturday 09:00AM - 5:00PM
Sunday - Gone Diving
FOLLOW DORSET DIVING SERVICES