Kit Hire
Kit hire is only available to divers at our own events or club members, unfortunately we do not offer kit hire off site or where we are not in attendance (unless you are a dive club member).
We offer Jacket-Style BCDs, Wings, Regulators, Semi Dry Suits, Cylinders, Weights and accessories (see full list below).
Club members get 10% off any kit hire.
Kit Item

Full Day Hire
0900 - 1630

Half Day Hire
(Evening Boat & Shore)

Pool Hire
1830 – 2130

Aqualung Pro HD

£20

£10

£5

APEKS XL4+ regs (DIN with Drysuit hose)

£30

£15

£10

O'Three 6/5 Semi Drysuit

£20

£10

N/A

10-15L Cylinder (O2 Cleaned)

£20 + fill

£10 + fill

£10 inc air fill

Computer hire

£25

£10

N/A

Torch

£20

£10

N/A

SMB Reel/Spool

£10

£5

N/A

Hood & Gloves

£10

£5

N/A

Fins

£10

£5

FOC

Weights + Belt

£20

£10

FOC

Full Kit (BCD, Regs & cylinder)

£50 + fill

£20 + fill

£20 inc air
All kit is disinfected after use and stored in a safe, dry environment. Due to hygiene reasons we do not hire out masks, snorkels or neoprene boots. You will need to have your own to use.
All kit hire is available subject to availability. Please give us at least 48 hours notice.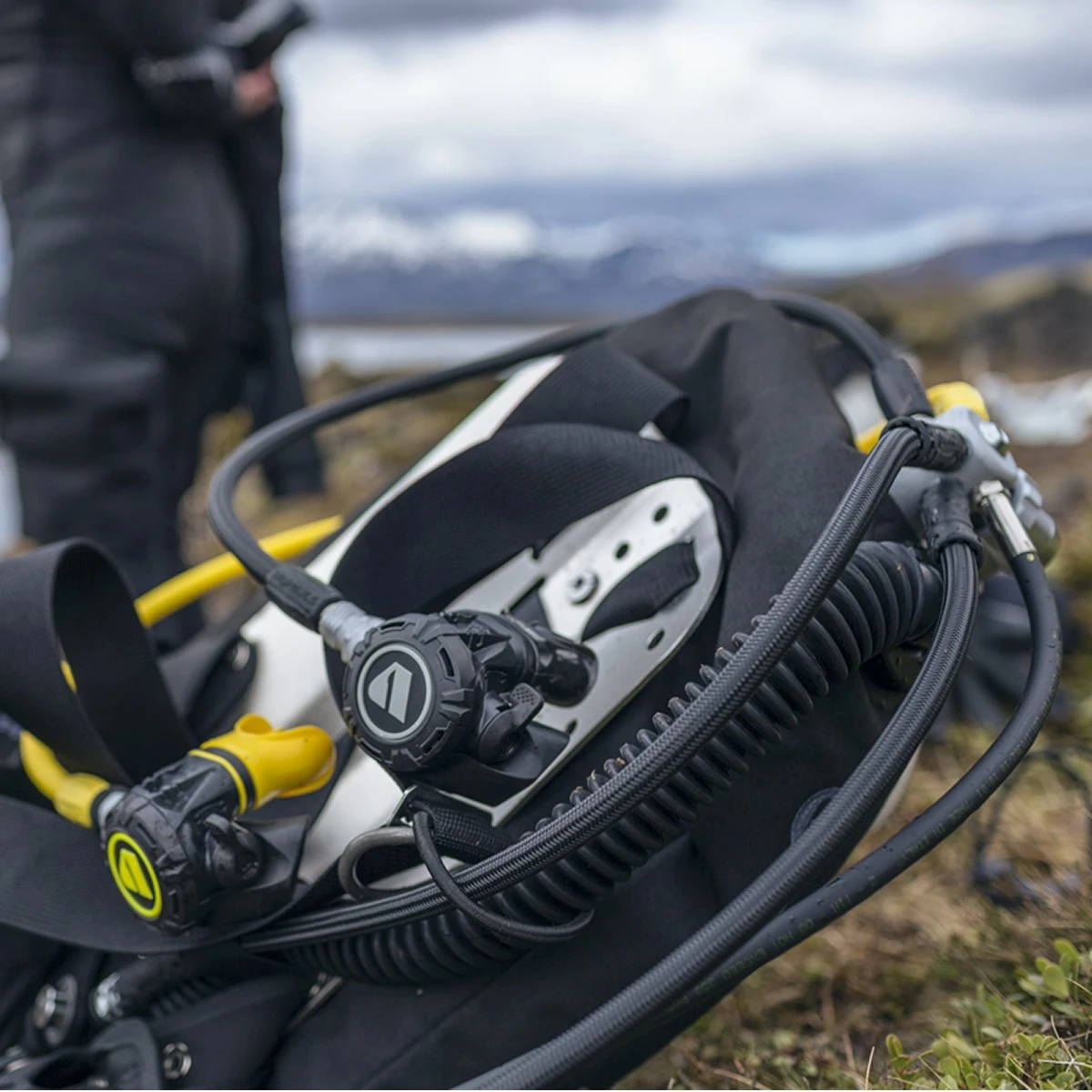 All kit is subject to availability.
You must give us at least 48 hours notice. Kit must be back at the agreed time.
Dorset Diving reserve the right to refuse any kit hire for any reason(s).
Kit hire will only be hired out where Dorset Diving Team are in attendance or to club members.
Hire terms & conditions apply - A hire liability form must be completed at the time of hire.
Any damaged or lost equipment must be paid for a full retail cost of the item.
PLEASE NOTE:
If you are on one of our PADI Recreational course kit hire is included in the cost of your course. You will be required to pay for the cylinder fill costs.
If your own dive gear is in with us for servicing kit hire is available free of charge, subject to availability.
Please contact us for more information.